Dear friends,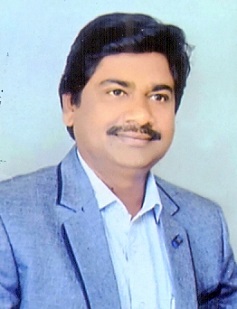 I welcome you at our Website. S.C. Mutha Aryangla Vaidyak Mahavidyalaya is an oldest institute working in the field of Ayurveda. The admission for (Ayurvedacharya) B.A.M.S course is through C.E.T. We are having we equipped hospital" Dr. M. N. Agashe Charitable Hospital and Maternity Home" at the heart of the city. You can have clinical training here. Students are posted for Hospital duties. We are providing clinical training from second year and you are made familiar with hospital working, patients, and staff etc.from the first year. We are having facility of Ayurvedic medicinal plants garden in the premises of our college. We are providing excellent training to the students by arranging guest lectures. An annual function of " Prize Distribution " comprises extracurricular activities viz. Competitions, games, Dramas. We are preparing you as a good doctor with full-bloomed personality
We are having Hospital with OPD and IPD facility. Ayurvedic treatment and Panchakarma treatment is our specialty. We are masters in treating liver Cirrhosis, paralysis; Jaundice patients from other states also use to come for treatment at our well-known hospital. Most of the operations viz. from Appendicitis to cataract are performed at our well equipped super special operation theater. This hospital is known as a best hospital for Ayurvedic treatment and is also famous for a good supporting hospital for the patients who come under poverty level we are ready to serve to any patient having no relief with other Hospital/Institute and may visit our Hospital.
We are waiting for your arrival as a student at our college. We are also ready to provide a patient the best Ayurvedic treatment at our Hospital.
Dr.Panditrao D. Londhe
Principal, Aryangla Vaidyak Mahavidyalaya, Satara.
Contact: +91 9422435765
Age : 51
Registration No : I-27259-A-1
Qualification : MD(Ayu)
20/12/2007
Address : A8 Adarsh Plaza, Pangole Colony, Shahupuri Chowk Satara.
Email : drpdlondhe4@gmail.com