Outpatient Department (OPD) :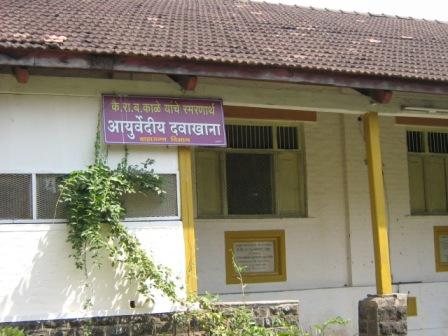 O.P.D. for –Kayachikista, Shalya ,Shalayaka, Stri-Prasuti, Balroga, Panchkarma are maintained separately. A center for AIDS PPTCT of Maharashtra State AIDS control society, Leprosy unit, Yoga & Naturopathy are accommodated at separate building adjacent to I.P.D building.

Kayachikistsa : O.P.D is used for collecting data & taking trials of drugs. Many researchers –P.G.students are having benefit of this O.P.D.A variety of Pts are having benefit of this O.P.D. All types of patients are teated with Ayurvedic Medicines only.These medicines are prepared at Pharmacy unit run by college students during their regular practical work.

Panchkarma : Snehan & Swedan and Nasya Basti Chikitsa are given at O.P.D.levels. Pts. For Shodhan Karma are admitted at I.P.D. Researchers & P.G. students have the benefit of this O.P.D. unit for their research work.

Prasuti - Balroga : unit takes A.N.C.& P.N.C. care. It works as a center for pilot study of many Ayurvedic drugs used for Anemia, I.U.G.R & Sterility cases. Garbha Sanskar Chikitsa for a healthy baby is performed at the O.P.D. In Balrog OPD thousands of children are getting benefitted by Swarnaprashan on Pushyanakshatra.

Shalya and Shalakya : This O.P.D.is also attended by E.N.T. ,Eye Surgeons as well as Dentists & Orthopedics, Urologist etc.