Hospital :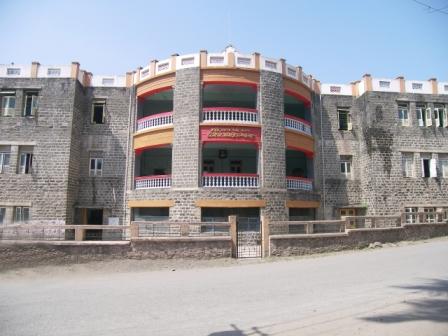 A hospital, Dr. M.N. Agashe Charitable Hospital and Maternity Home is also attached to this college having its building at 6, Shukrawar Peth Satara.

The Hospital and Maternity Home is situated at the heart of Satara city near Jal Mandir –the residence of Maharaja of Satara. The area of hospital premises is having areaof about 4 acres.The hospital has been constructed in the year 1936, & is an example of fine Architecture. It is two-storey building. Hospital is having 126 beds with 80 % occupancy.

The Hospital is providing facility of pure drinking water with aqua –guard fitted in every ward. Use of Generator & Inverters at each dept provides a continuous supply of electricity.

A well equipped pathology laboratory with M.D. pathologist. X-ray and an Ultrasonography unit having M.D. Radiologist working with these units. The hospital building is a ideal building surrounded by lawns & flowering beds. A separate parking zone for consultants & doctors & for vehicles of the people is made available. A canteen & a Medical Store in the premises of hospital is in the service of the Pts.& Doctors and visitors. We are successful in providing a clean, healthy & fresh atmosphere in the hospital & in the premises of hospital.